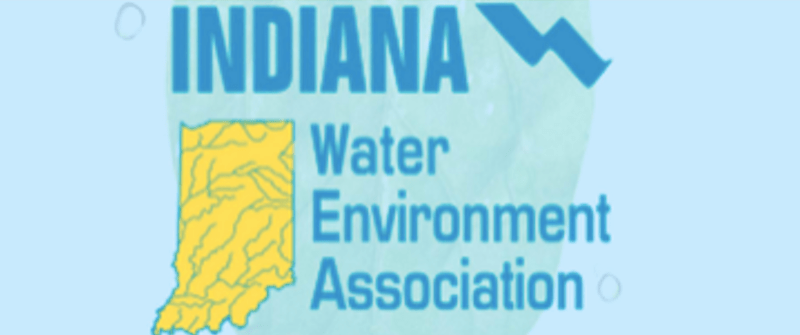 The IWEA Annual Specialty Conference was held in October 2016 at the Forum Event Center in Fishers, IN. Annually, the IWEA (Indiana Water Environment Association) brings together the State of Indiana's brightest engineers, operators and owners who are faced with the challenges of Indiana's aging Infrastructure. Members share these challenges and offer affordable solutions for the greater good of Indiana's aging pipes and infrastructures.
Throughout the day, presentations were given by individuals who successfully and financially solved Indiana's Infrastructure problems.Two presentations are recapped below.

Asset Management – Tools of the trade with Scott Hall of Greeley and Hansen
With Scott's many years of water-related engineering and asset management, he has developed a method to help lower the risk of and prevent failure for any plant or pump station. He did this by presenting a pump station example at the conference.
He explained that every item, tool or mechanical device that makes up a pump station has a life expectancy and will not last forever. To monitor and provide the longest lifespan of any pump station, it is necessary to break down the thousands of devices it makes up into small pieces of information. To do this, each device is given a replacement life expectancy category of never, 20 years, 10 years, 5 years or 1 year. In these categories, two rating systems (on a scale of 1-10) are given to the device; one for 'probability of failure' and the other for 'consequences of failure' (1 being the best condition and 10 being in the worst condition).
Once every device has been titled and rated for both rating systems, the average is taken to give the entire system (or pump station) an overall rating. If the average is high (closer to 9 or 10) your system is in bad condition and the entire system is probably in need of replacement. If the average is low (closer to 1 or 2) the system is in great condition and several more years of life can be expected. The same ratings can be used for individual devices that make up the system.
Guided Boring Using Pilot Tubes - Variations of the Method and Case Studies
with Steve Matheny of Logan Clay Products Co.
This presentation described a new boring method to replace damaged or small pipes many feet below the ground's surface without doing an open cut excavation. Using this method would result in less excavation costs and maintenance needed after the pipe is replaced. This type of construction would be perfect underneath a roadway, railroad or a shopping mall parking lot, so as not to disturb traffic or damage the structure above.
For this method to work, there needs to be two open-ended sections for the equipment and workers to fit down into, such as a diversion chamber, a large manhole or catch basin. Solid metal cylinder sections are then fed into a jack to replace and push out the existing pipe. Once all the cylinder sections have taken the place of the existing pipe, the new pipe is fed through the same jack the same way, replacing the cylinders. The job is complete with minimal maintenance needed on the two open-ended sections in comparison to an open-ended cut.
Conclusion
Overall, this conference was beneficial to connect with multiple engineering groups that needed XR Geomembrane products. To see last year's schedule and presentations click here.
Did you attend this year's conference or have you attended one in the past? Let us know your experience in the comments!