XR® Geomembranes, a product of Seaman Corporation, will be exhibiting at North America's leading energy event. Global Petroleum Show (GPS) is set for June 12-14 at Stampede Park in Calgary, Canada.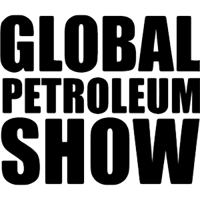 With over 1,000 exhibiting companies, GPS brings oil and gas professionals together to create partnerships and identify solutions that will shape the industry. Among the hundreds of speakers and thousands of industry professionals from all over the world, GPS provides a platform to attract energy ministers, global CEOs, and leading decision-makers.
XR Geomembranes will be exhibiting at booth #7606. Attendees can stop by and learn about XR Geomembranes for long-term oil boom use. As one of the world's largest suppliers of reinforced membranes, XR Geomembranes are backed by 40 years of proven performance and formulated for quick and easy welds.
XR Geomembranes are engineered to be resistant to harsh chemicals, abrasions and punctures, and yield high seam strength. Our oil booms are used across the world for oil spill containment and preventative environmental protection.
Pictured here is a white XR-5® membrane used on the first LEED-certified fuel storage facility in the United States. Located at Point Loma in San Diego, CA, this project was completed in January 2014. A variety of project profiles for the petrochemical industry can be found here on our website.
Interested in attending the exhibition and conference? Register today.