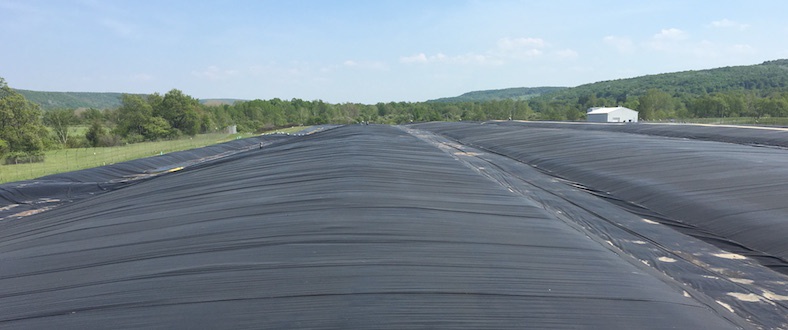 The geomembrane industry has been buzzing lately with a new interest in geomembrane covers which are left uncovered. It's advantageous in some situations to leave a rain-shedding cover, over a closed waste or another site, uncovered, at least for some extended period of time. This allows the owner/engineers to perform various in-situ treatment of the underlying material, make modifications to the geomembrane cover, and/or leave the site available for new or anticipated technological advances for long-term site management.
Most issues with these exposed covers, at least in most discussions, have been centered around the longevity of geomembranes with high thermal expansion and contraction (CTE) rates.
In fact, the discussion could focus on other areas as there are proven, chemically-resistant geomembranes that have negligible expansion and contraction rates. The longevity discussion could focus on the basic properties of the polymer/reinforcing systems needed, and commercially available, for these applications.
Consider:
UV, Weathering Stability: Some geomembranes are made to be buried, others are formulated to be buried or left exposed. The discussion should center around UV resistance and weathering stability, independent of CTE. Negligible CTE should be a given.
Installation Difficulty and Complexity: Prefabrication means fewer field seams; fewer field seams means less potential for field error and less patching due to the need to take destructive samples.
Puncture Resistance: Puncture resistance is an important geomembrane property whether buried or left exposed.
Protection Against Traffic: Walk mats that are compatible with the geomembrane cover should be used. This allows welding to the cover for stability.
Weight: Denser geomembranes provide a thinner composite matrix with higher density. Higher weight/thickness = more stability.
Don't fall into the trap of forcing a square peg into a round hole. Use a product designed for the application.